Welcome to the Jessie Disney Channel Series! Wiki
This wiki is all about the the Disney Channel comedy Jessie starring the ended Suite Life on Deck's Debby Ryan
The sitcom "Jessie," starring 18-year-old actress and fan-favorite Debby Ryan ("The Suite Life on Deck," "16 Wishes"), follows a starry-eyed teen named from rural Texas named, Jessie, who moves to New York City to explore life outside her small town.
She soon finds herself living in a multi-million dollar penthouse as nanny to a high-profile couple's four children (Emma, Ravi, Luke, and Zuri), one of their imaginary friends and a pet capybara. As she navigates life in the big city, Jessie finds allies in the frosty butler, Bertram, and the 20-year-old doorman, Tony.
Recurring cast
<Discussions />
Follow The Cast's Twitters
A lot of the cast members have their own twitter account so make sure you follow them!
@TheCameronBoyce (Cameron Boyce)
@TheSkaiJackson (Skai Jackson)
@kevinchamberlin (Kevin Chamberlin)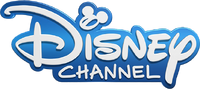 Ad blocker interference detected!
Wikia is a free-to-use site that makes money from advertising. We have a modified experience for viewers using ad blockers

Wikia is not accessible if you've made further modifications. Remove the custom ad blocker rule(s) and the page will load as expected.